In Recent times, we have seen a shift in the internet world. Consumers are moving towards the next generation, Web 3.0. Web 3.0 promises to value users' data so we own our data rather than the Social Media Platforms we use daily. It's almost every month we see lawsuits filed against major Corporations due to invasion of privacy. Seeing such, I thought to compile what Data is collected by the Social Platforms we use and how they use it.
META (Facebook, Instagram, WhatsApp)
Facebook
Facebook tracks you as you browse online. You'd have had to be hiding under a rock to have missed the latest iOS 14.5 Apple update which gives people the option to opt into tracking across other apps and websites—a model that Facebook relies on in order to serve adverts to you. It's for this reason that the social network has been in a battle with Apple for the past six months.
Facebook still collects data without tracking
Even without the tracking across other sites and apps, Facebook of course collects your data. It has your date of birth if you've entered it—or it can guess your age—it has your preferences, and it knows who you have interacted with and when. All this data is used to feed the social network's massive data machine.
Via Forbes.
Instagram
Instagram can collect the following from registered users:
Names and passwords of account holders
Captured content, such as photos and videos
Data that links users to the photos they took, tagged or liked
Text message history, address book contacts or other similar personal information
Metadata on how people use the Instagram mobile app
Transactional data from Facebook products and services
Facial recognition data
Data on which devices are linked to which accounts
Geolocational data
How Does Instagram Use the Information?
As is the case with many other social networks. Instagram's main motive for building a cache of your data is to personalize the ads that show up on your feed. Ad targeting changes are made based on a lot of different data. Your personal account info, your usage patterns, your location, and more. But it's not just your data that shapes your ad feed. Instagram compiles the same kinds of data from a variety of users and utilizes it to optimize when and where it shows you certain ads. Instagram also uses facial recognition data to automatically recognize when you appear in photos. The additional data that Instagram collects helps the company to perform strategic market research, communicate directly with users, and counter suspected misuse.
For a detailed report on Instagram and Data visit Identity Guard.
WhatsApp
If you send a message to one of your contacts on WhatsApp, all the related information is collected: the time you sent the message, the keys you used to type (so, the content itself), and the person you sent it to.1 Yep, everything is recorded.
WhatsApp introduced end-to-end encryption software in the app to promote privacy and keep third parties from stealing your information.1 Even though this encryption makes WhatsApp safer overall, it's important to understand how WhatsApp invades your privacy.
While it's less likely that a third party hacker will steal your data, WhatsApp itself is still keeping track of your info. Think of it like this: the internet is like a tube of toothpaste. You easily use as much toothpaste as you want (sharing videos, messages, and photos). But once it's out there, it's extremely difficult to put back.
Why does WhatsApp collect my information?
WhatsApp collects your data for the same reason Facebook collects your data (literally). The app is keeping track of your information to improve its algorithms and build a profile about you. It's pretty scary when you realize just how much information these tech giants have.
The WhatsApp Privacy Policy states that it collects user data in order to better WhatsApp services—such as marketing and communication between Facebook and Instagram—and to customize its services.
Learn more on Indian Express.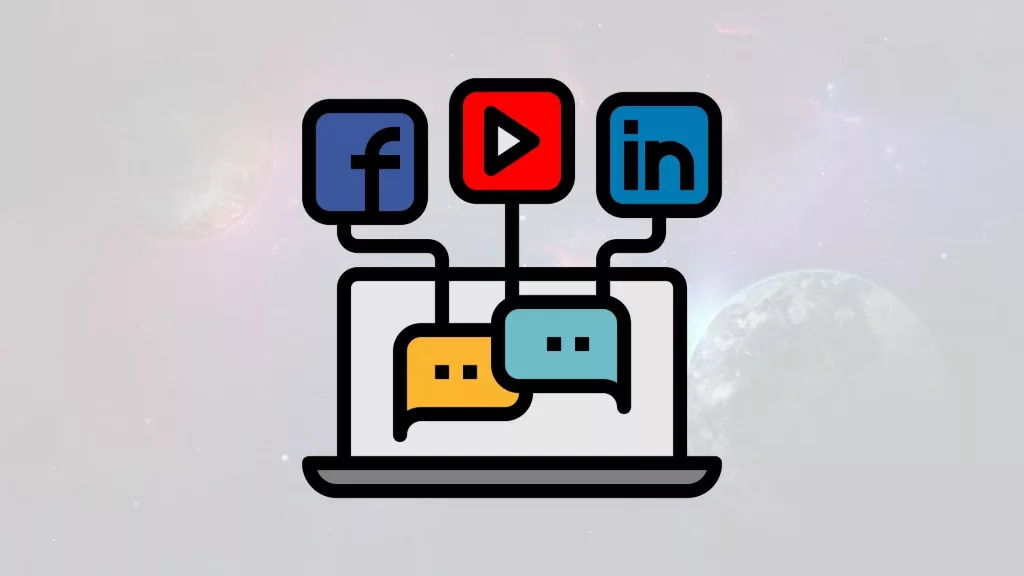 Microsoft (LinkedIn)
The Data LinkedIn has
LinkedIn claims that it doesn't collect personal data beyond the limited data they need for you to register your account or to make payments if you purchase premium services from LinkedIn. However, a complete profile helps you be found for economic opportunity. And helps make the Services more relevant and useful to you.  LinkedIn also clarifies that they do not require us to provide "sensitive personal data" to use the services, and if you choose to include it on your profile it will be visible to others.
LinkedIn alsi describes how they may receive information about you from their affiliates (including LinkedIn Ireland, LinkedIn Corporation, LinkedIn Singapore and Microsoft Corporation) or other services, such as when you choose to sync your Outlook contacts to your LinkedIn Service.
How LinkedIn uses it
Adding reference to the setting that allows us to control whether we want to share who our connections are with others. If we have opted-in to share our precise location, LinkedIn will use that data for the Service features that we have authorized.
LinkedIn may contact us through mobile numbers and not just email. Their communication preference settings allow Members choices about LinkedIn communications.
LinkedIn provides additional clarity that they may serve us ads both directly and indirectly on and off Services, subject to our settings.
When we take a social action (such as liking or sharing a post) LinkedIn will associate us with the content, companies or people that we shared or followed, and LinkedIn may also use that social action as part of an ad (unless your settings do not allow that).
LinedIn provides additional information about when and how they may share our personal data with advertisers, such as when we fill-out a lead generation form or an advertiser accesses our LinkedIn profile. LinkedIn also provides information about how third parties may be able to use cookies to identify you if you view or click on an ad on or off site or apps.
Taken from LinkedIn Privacy Policy.
ByteDance (TikTok)
TikTok can gather information when you arrive on the site even if you aren't signed up, via cookies and other trackers. Once you've created an account, the social network collects data about your activities and preferences based on the videos you watch.
TikTok knows the device you are using, your location, IP address, search history, the content of your messages, what you're viewing and for how long. It also collects device identifiers to track your interactions with advertisers. TikTok "infers" factors such as your age range, gender and interests based on the information it has about you. In the US, TikTok can collect biometric information including face and voiceprints.
This data is "extremely valuable" for TikTok and its advertisers, says Morgan Wright, chief security advisor at security company SentinelOne. "If someone watches a video until the end and gives it a like, TikTok can serve up tailored ads based on that. Capturing sentiment with this level of accuracy is harder on other platforms."
How TikTok tracks you
On the one hand, TikTok's privacy policy is quite clear. When you sign up, TikTok asks for your email address or phone number and date of birth. It also collects the content you create even if you don't end up uploading or saving it, and the associated metadata – the when, where and who. If you sign in with Facebook, information can be shared with the social network too.
TikTok says it collects text, images and video from your device's clipboard if you copy and paste content to or from the app, or share it with a third-party platform.
Full Report on Wired here.
Twitter
As with all social networks based on public-facing profiles, a lot of Twitter's data comes directly from you. Other information points may come from fellow users, device features or partner organizations. Taking these many sources into account, Twitter collects content including the following:
Information you input into your public profile: from your display name to your location.
Your own contact information, which is used to create an account. You also have the choice of voluntarily giving Twitter access to your address book and contacts list.
Logs of your communications, public and private. Twitter's policy states it does not share the content of non-public direct messages or use them for ad targeting.
Payment information if you buy Twitter services – for example, if you purchase ad space.
Location data collated from IP address and device settings. Depending on your preferences, the service may use more detailed location data.
Usage data, based on what links you interact with via Twitter and how. Twitter also uses browser data stored as "cookies."
Log data based on website usage, even if the person accessing Twitter hasn't logged in or created a Twitter account.
Partner information collected from advertisers and organizations working with Twitter. This can include demographic data, projected interests, mobile device IDs and more. Twitter also collects data from third-party sites that embed tweets – though not when the browser seems to be in the European Union or European Free Trade Area.
What Does Twitter Do With Your Data?
Twitter, as with many other social networks, uses data internally to customize the information it displays. From its ubiquitous "trending topics" to more localized trends or popularity rankings, these algorithms are a central part of the way tweets are organized.
The social network also shares user data externally. Advertisers, for instance, get anonymized data about their ads' popularity. Some third-party websites ask to be activated or given permission. Non-public data such as private messages may get into the hands of third-party organizations if the person to whom you sent the information uses such a site in conjunction with Twitter. Other service providers such as Google, with its ubiquitous analytics suite, also have access to Twitter data. Twitter also gives data to government agencies when compelled by legal requests.
Learn all about Twitter's Privacy Policy here.
Snap (Snapchat)
Snapchat collects a ton of your information. Much more than you probably realize. If you take a look at the Snapchat privacy policy, everything is spelled out for you. All the information you provide to Snapchat is collected, including your:
Name
Birthdate
Username
Email address
Phone number
Additionally, all the information you share in private snaps and messages is collected. Not everyone using Snapchat realizes this, so you might want to think twice before sending that embarrassing photograph you actually don't want floating around cyberspace for years to come.
Snapchat can and will collect all kinds of information, including when you send snaps, what you send, who you send them to, and more. Snapchat even pays attention to your location, and it keeps information uploaded to your story. Not the most comforting thing to hear.
Basically, it's good to remember that all your activity on Snapchat is being recorded, collected, and even potentially shared.
The Use case for it
Tech companies like Snapchat like to point out that they won't share your name or personal information with advertisers, but they might share everything else about you and build a profile of your product preferences and other data.
Snapchat says it collects user data in order to improve their services, create better marketing strategies, and personalize your experience.
All the data Snapchat collects about you, the app also can share with third parties. (It's all talked about in the privacy policy.) This tech giant can share data with other "snapchatters, business partners, and the general public."
A full article on Data on Snapchat by Reviews.
Final Thoughts
A solid Summary we can make out of this is that most of these companies are primarily using data for either advertising or making the customer experience better. However, it is a solid positive to move towards Web 3.0 where we own our own data and can control who has access to it rather than the trillion dollar companies.
For More Articles, do visit: datafifty.com.